Sun-kissed terraces, stylish homes in Madárhegy
Válasszon egy Terrace Residence lakóparkot!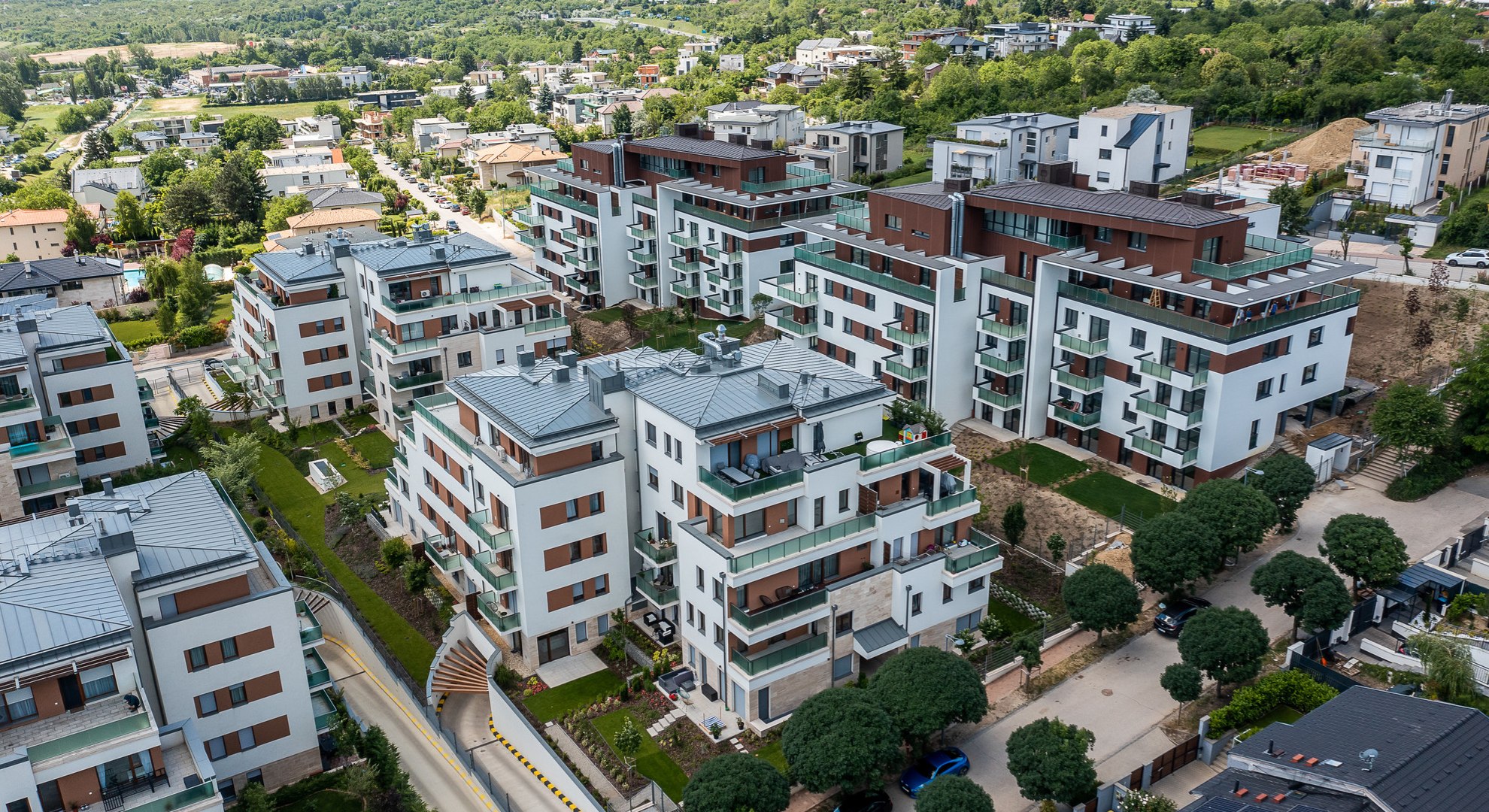 In a dynamically developing part of Újbuda
The Terrace Residence residential park is located in Madárhegy, one of the most popular areas of Újbuda. Almost all of the houses in Madárhegy are newly built, while the area lies in the foothills of Széchenyi Hill, just 15 minutes' drive from the city centre. The buildings of the Terrace Residence are outstanding in terms of both the overall living experience and from an architectural point of view, with the layered terraces making it the most stylish building complex in the area.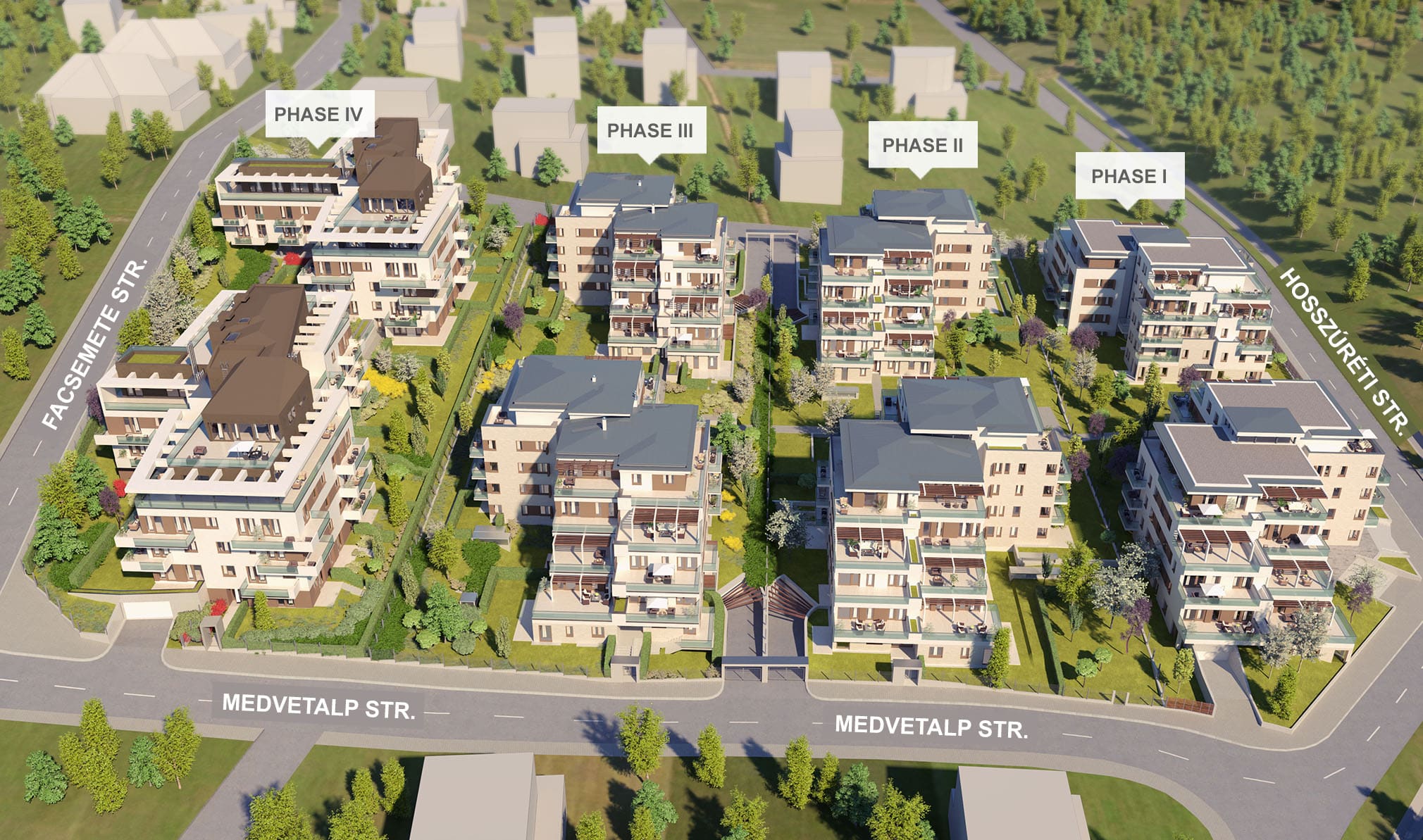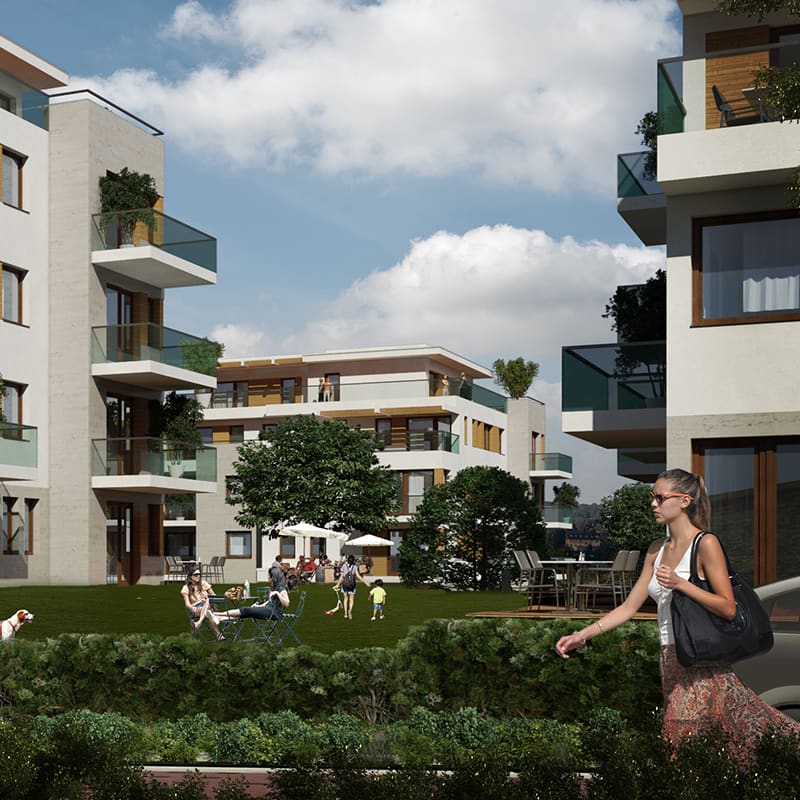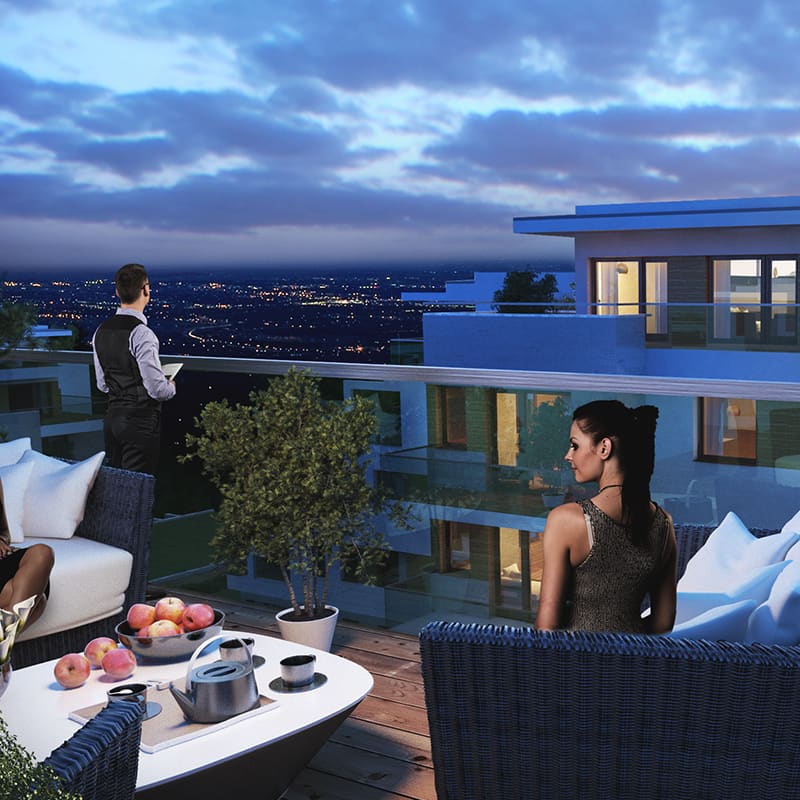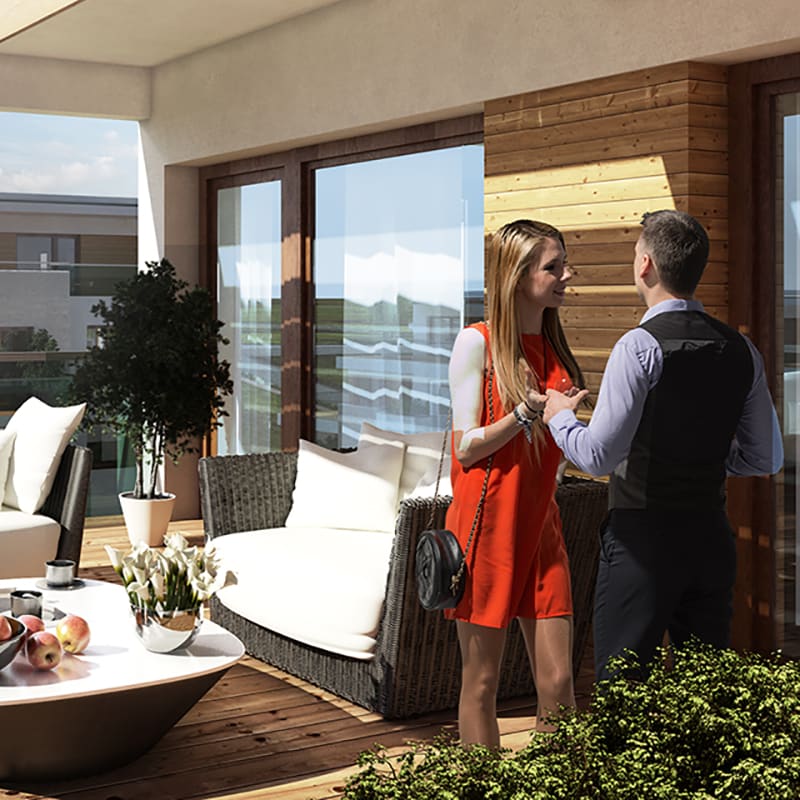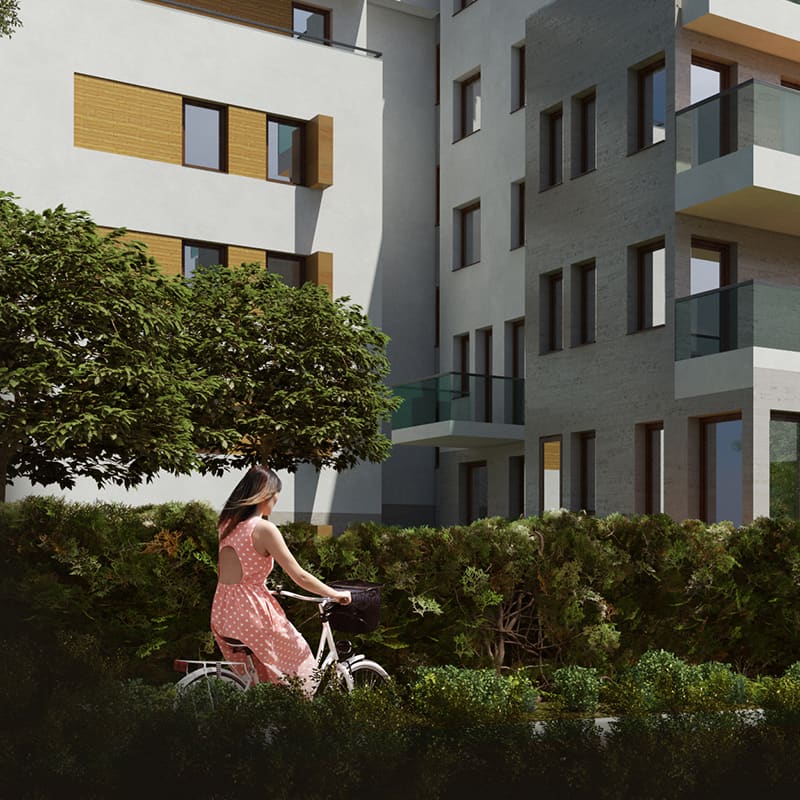 Wide, sun-kissed terraces, apartments with panoramic views
Terrace Residence is bordered by a carefully-maintained garden, exclusive to residents. The ground floor apartments have garden access, while the upper floor apartments have spacious, sunlit terraces with panoramic views. Enjoy all the benefits of the great location, with fresh, crystal-clear air and panoramic views of the surrounding green spaces.
Residential park and region
Suburban environment
We're not only worried about your comfort; we think about your security too! The relaxed location of the suburbs not only provides calm and pleasant leafy surroundings, but also a lift which takes you directly to your garage.
Superb range of services and excellent transport facilities
There is a grocery store, bakery, shops and educational facilities (bilingual kindergarten, schools) close to the residential park. There are direct links to the city centre (Ferenciek Square), less than 15 minutes' away. The M1 and M7 motorways are just a couple of minutes by car, where you can find a range of shops including Tesco, Auchan, Media Markt, IKEA, Decathlon and Praktiker.
Central Sales Office
Visit our Central Sales Office to find out more about our apartment offers!
Opening hours: Monday – Friday: 9:00 am – 5:30 pm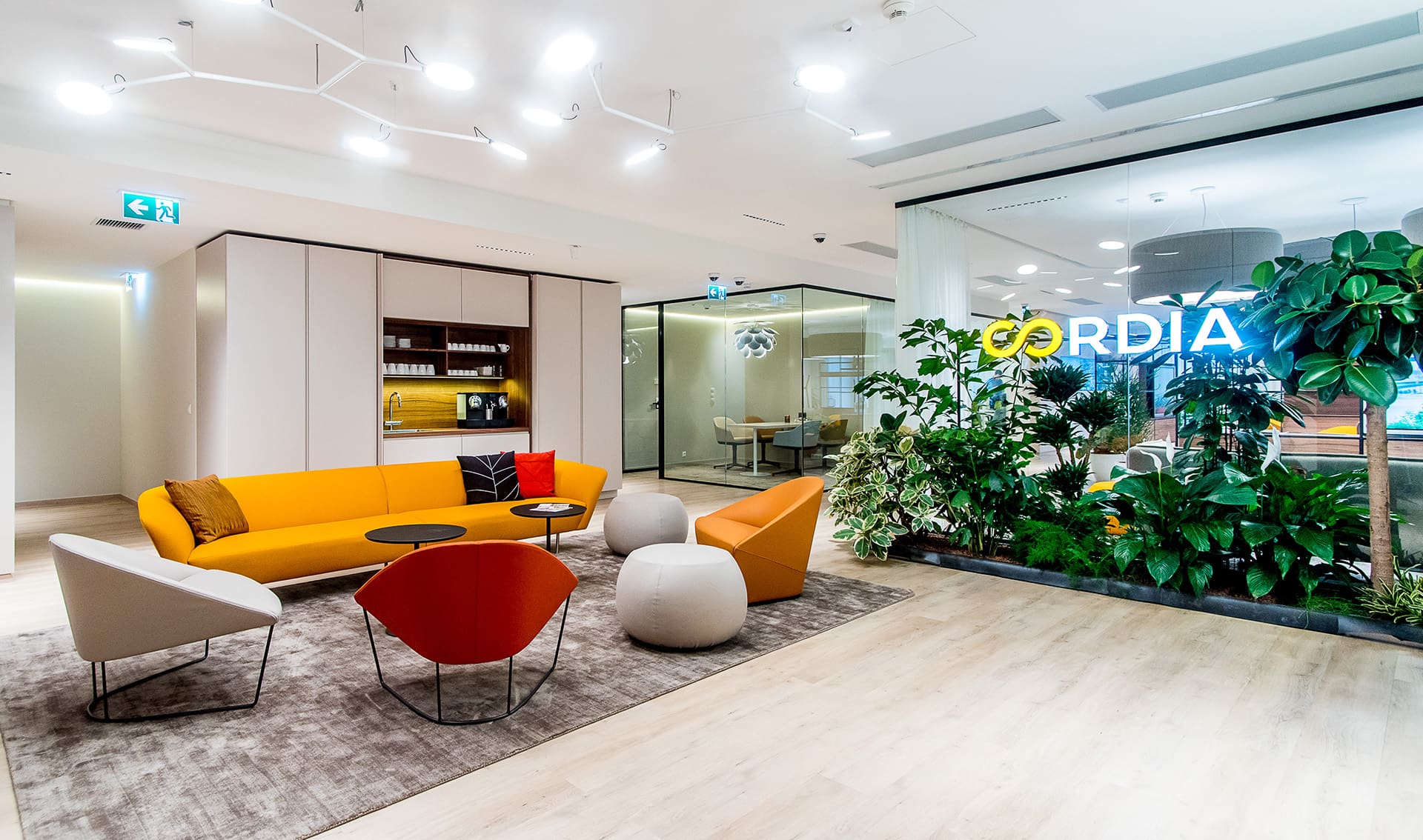 Don't miss out on our latest news, new residential parks and developments!