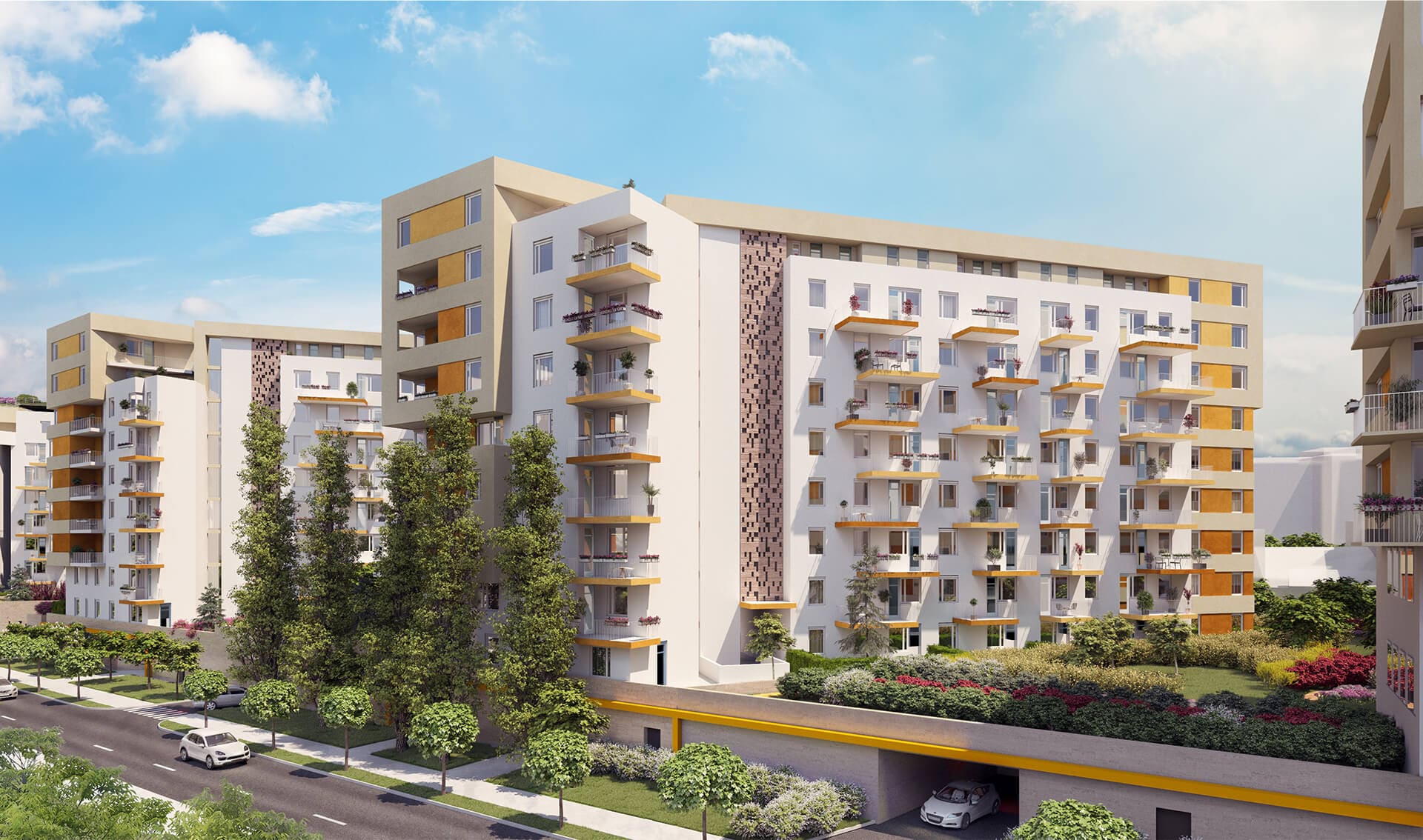 Play Young City video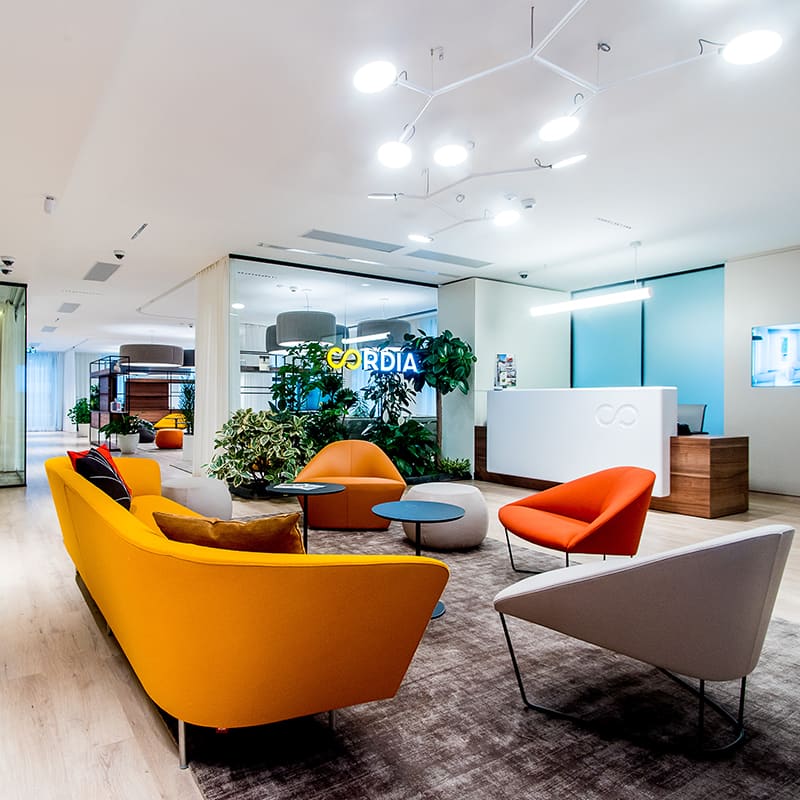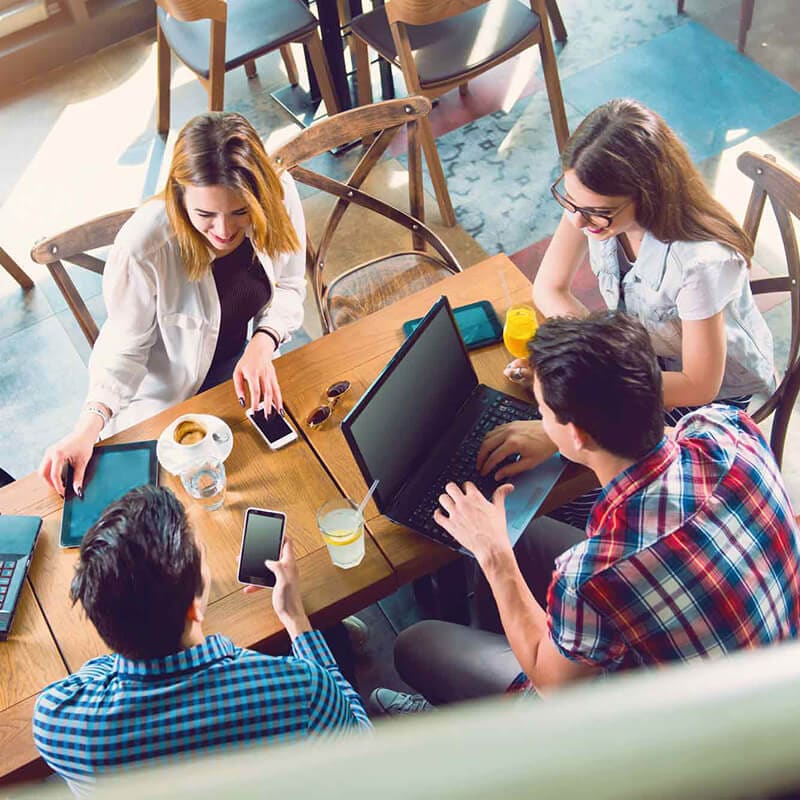 Smart home with complete Wi-Fi coverage
Young City is youthful in both name and design: all the apartments are fitted with 21st century technological solutions, while the building is located right next to the city centre in the 13th district. The free Wi-Fi in all communal areas adds a little comfort to time spent there, while residents can also enjoy all the advantages of the smart home devices, which are manageable via smartphone.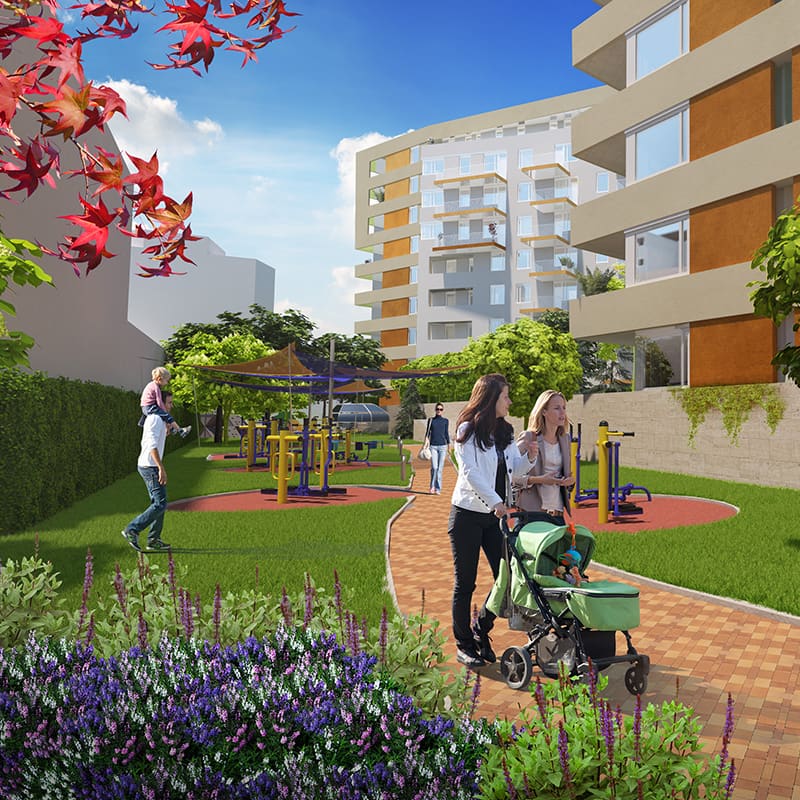 Communal areas for the whole family
Buying a Young City home provides you with not only an apartment but a thoughtfully designed social living space. The ground floor of Young City offers a fully equipped, multifunctional communal space (with shared offices, children's play area and a gamer club). Next to the covered children's play area you can find a landscaped communal garden area with a climbing wall and a cycle area for children. There is a state-of-the-art playground just a few minutes' walk away, while Margaret Island and City Park are also nearby.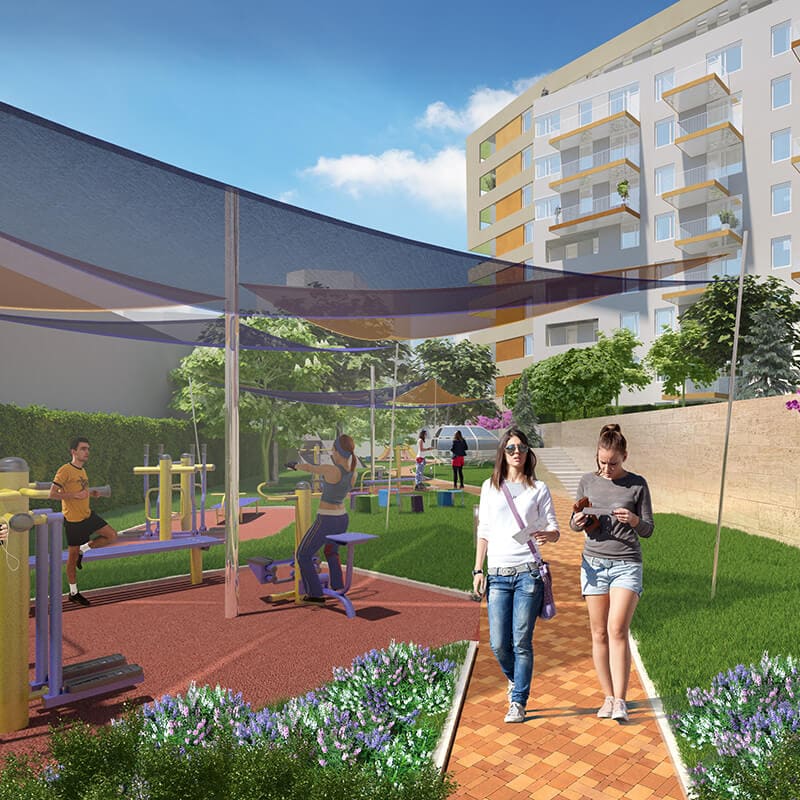 Private running track, yoga garden, outdoor gym
We all know the benefits of doing sport and spending time in the open air and how they can contribute to leading a full and happy life. Young City has been deliberately designed to help its residents maintain a healthy lifestyle: the running track, outdoor gym and yoga garden in the shared garden area and the roof garden complete with shower and a sunbathing terrace offer a range of opportunities for some well deserved leisure time.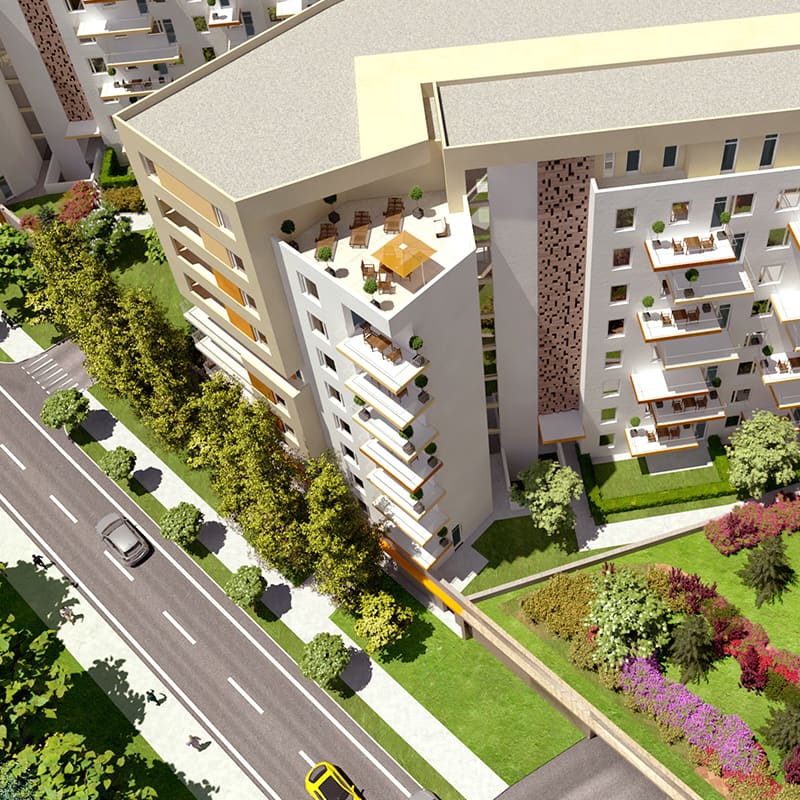 Central location, superb transport links
Young City is located in one of the greenest areas of the 13th district, with excellent transport links. The stop for the No.1 tram and the Metro 3 station are both just a short walk away, while there is a wide range of shops and services found at the Pest side of Árpád Bridge. Young City offers all the advantages of both suburban and city centre living in Angyalföld, one of Pest's most popular districts.