Youthful spirit in the heart of the 9th district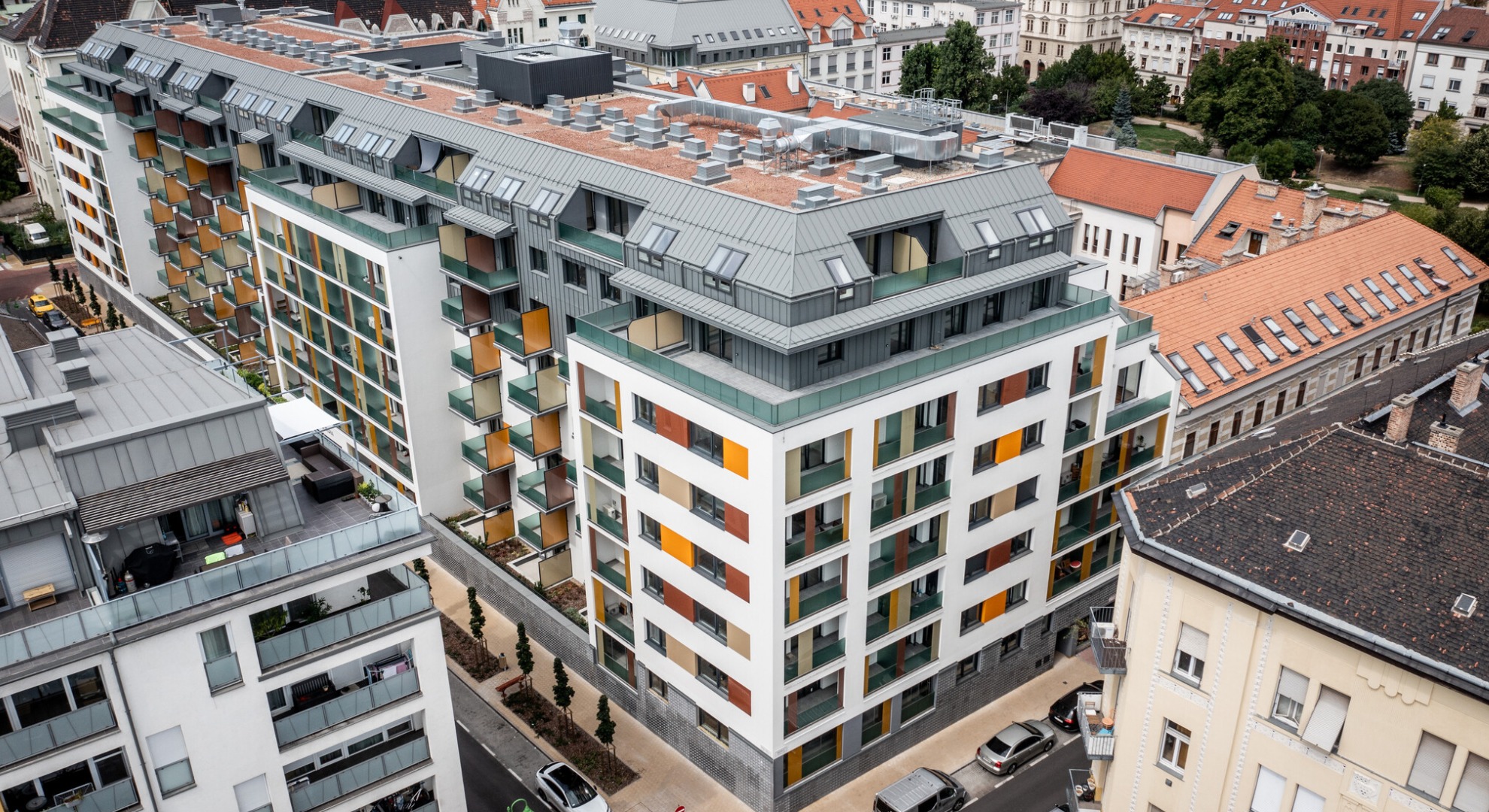 Expected technical
delivery
Floor area
- m2
Apartment's Energy
Classification
Number of apartments
Free apartments
Location
Revitalised and rapidly developing part of the city
Universo is located in the area bordered by Balázs Béla Street, Lenhossék Street, Márton Street and Vendel Street in the rapidly developing Millenium Quarter. Just like the international award-winning Corvin Quarter, this area will offer new residents a completely transformed, modern living space and countless new services. The neighbourhood's combination of traditional, iconic buildings and new property developments will generate a truly special atmosphere, creating a unique spot of colour on the Pest side of Hungary's capital city.
Semmelweis University buildings close by
Even the name Universo references the proximity of Semmelweis University. The residential park is just 200 metres away from the university's brand new and modern building complex which houses the Basic Medical Science Center, while in Ferenc Square you can find a linguistic centre for student language training and the professional language training of the Hungarian medical profession. The active scientific and university life of this part of the city makes the area a perfect choice for students, researchers and teachers who want to ensure they are always at the centre of the action.
Residential park and region
Project status
The handover of apartments that have already been sold will soon be completed. The apartment building will continue to operate under the management of the apartment building manager.
Excellent investment opportunity
The new urban quarter is an excellent living opportunity for families, people who work in the nearby offices and students studying at the local universities. With so many universities nearby, it is also easy to find tenants for the apartments, making Universo the perfect choice if you are looking to buy a property as an investment with a view to letting it out.
Entertainment, shopping and leisure facilities nearby
You can find a wide range of leisure and recreational options - including the National Theatre, Müpa Budapest, the Ludwig Museum and ELTE Botanical Gardens - just a short walk away from Universo. Shopping is also no problem for Universo residents, with Lurdy Ház, Corvin Plaza and the Corvin Promenade all less than a 15-minute walk away, where you can also find a wide selection of cafes and restaurants. There are also lots of services for Universo residents located right next to the building: you can find a post office, restaurants, cafes, a beauty salon, a petrol station, a gym, a solarium and a bakery close by.
Modern apartments just a stone's throw from the Danube riverside
Universo's thoughtfully fitted apartments, with balconies on the upper floors and garden access on the ground floor, provide a high-quality, comfortable living space for both families and singles. The top floor of the residential building, which has an elegant, minimalist facade, contains a selection of exclusive penthouse apartments. All of the apartments have smart home fittings, ensuring true comfort every day of the week. The Danube riverside is just a short walk away, offering a superb range of leisure options for both families and sport enthusiasts.
Five minutes from Metro 3
Universo's superb location ensures excellent transport links. The Klinikák and Nagyvárad Square metro stations for the Metro 3 line are just a short walk away, while the 4/6 tram Mester Street stop is a ten-minute walk away, the Balázs Béla Street stop for tram No. 24 is 200 metres away and the Haller Street stop for tram No. 2 is just 300 metres away. For drivers, secure parking is provided by the two-storey car park located under the building.
Central Sales Office
Visit our Central Sales Office to find out more about our apartment offers!
Opening hours: Monday – Friday: 9:00 am – 5:30 pm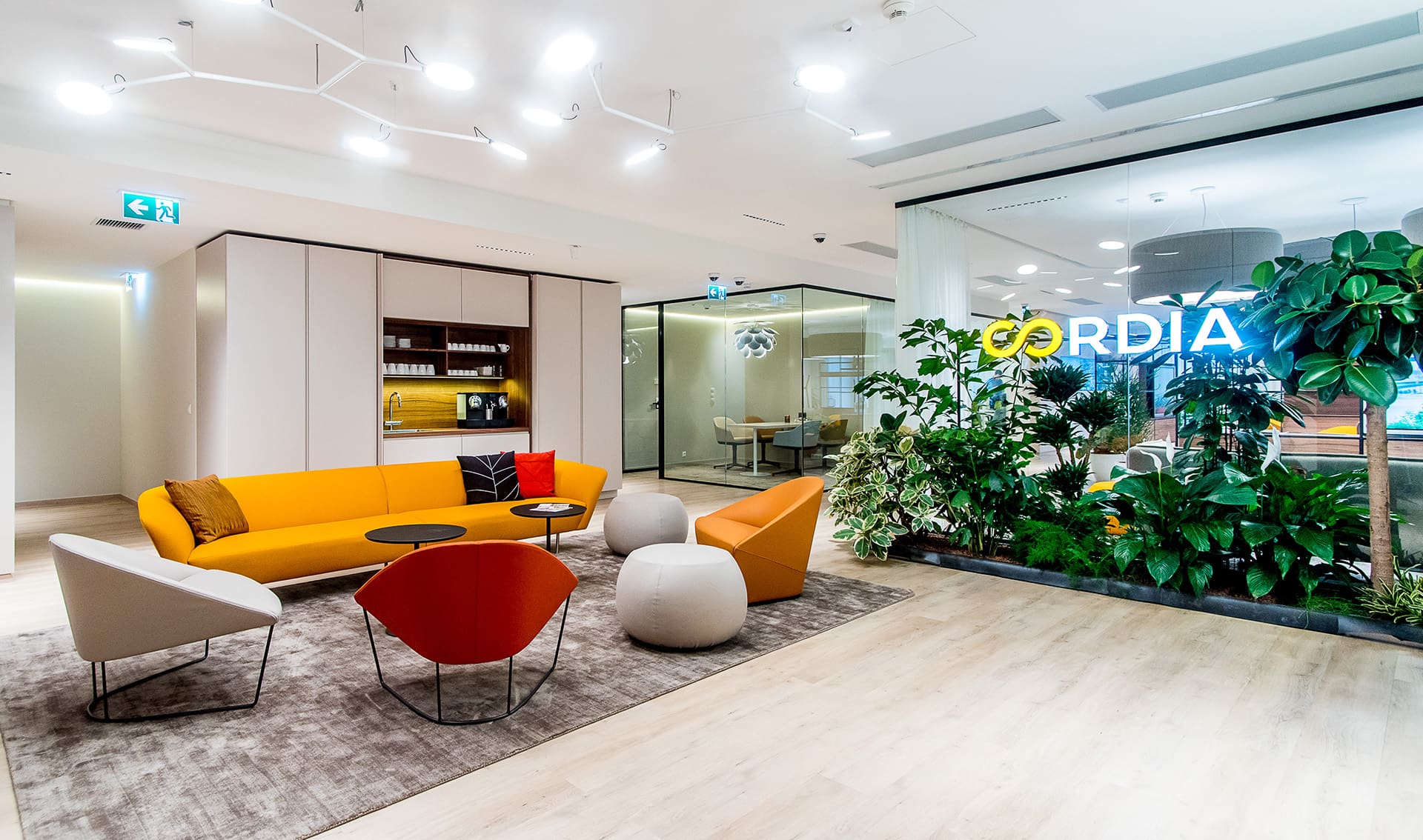 Did you find what were you looking for? Do you need more information?
We will help you, contact us!