Smart homes close to Andrássy Avenue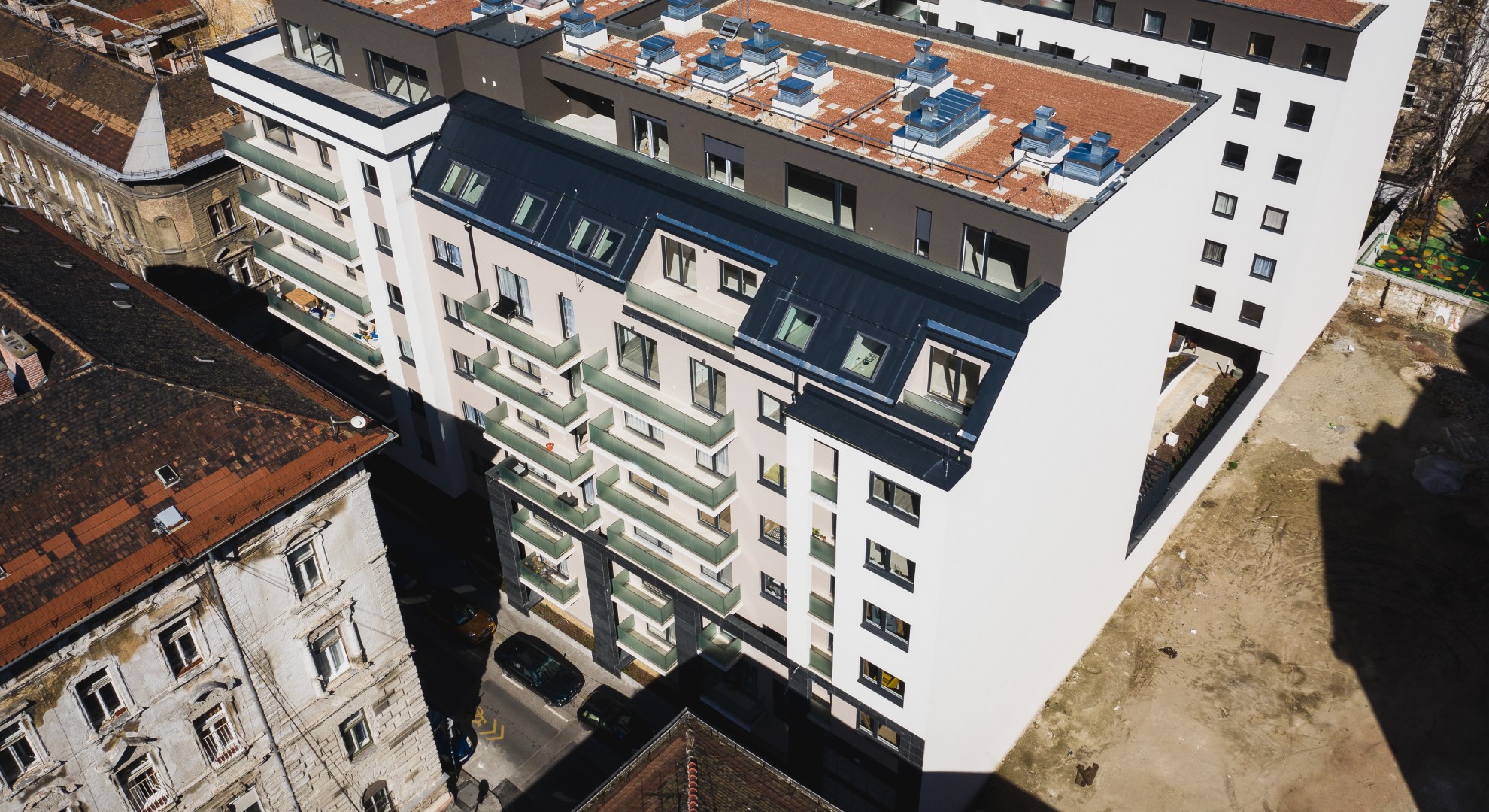 New apartments in a traditional setting
Walking down the elegant Andrássy Avenue, a World Heritage Site in the 6th district, you can almost smell the aristocratic air of fin-de-siècle Budapest. Close to the city's most elegant main thoroughfare you can find Rózsa 55, featuring an uncluttered facade, eight floors and 157 smart homes of various configurations.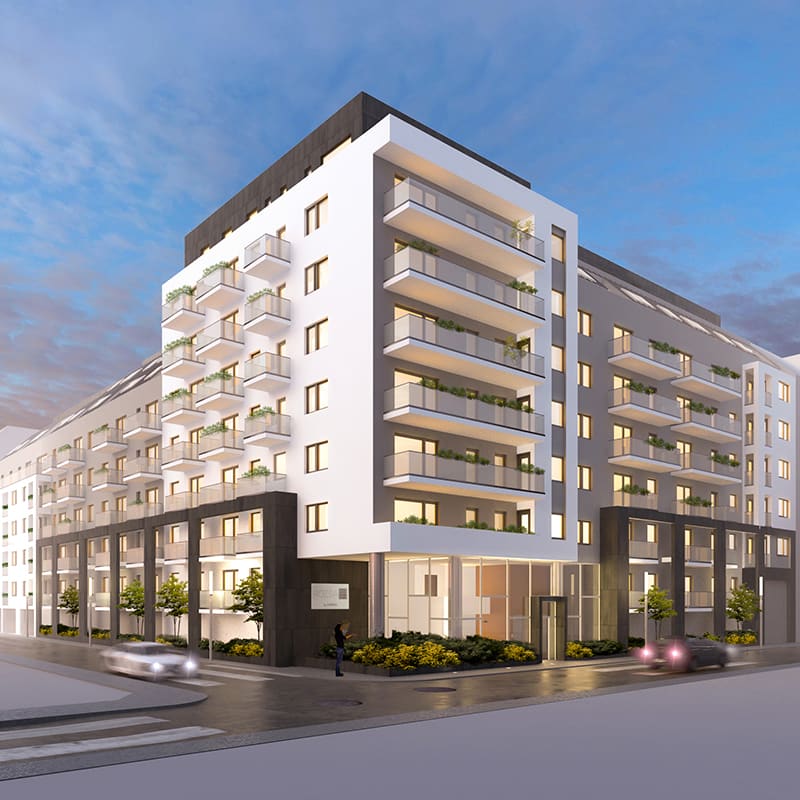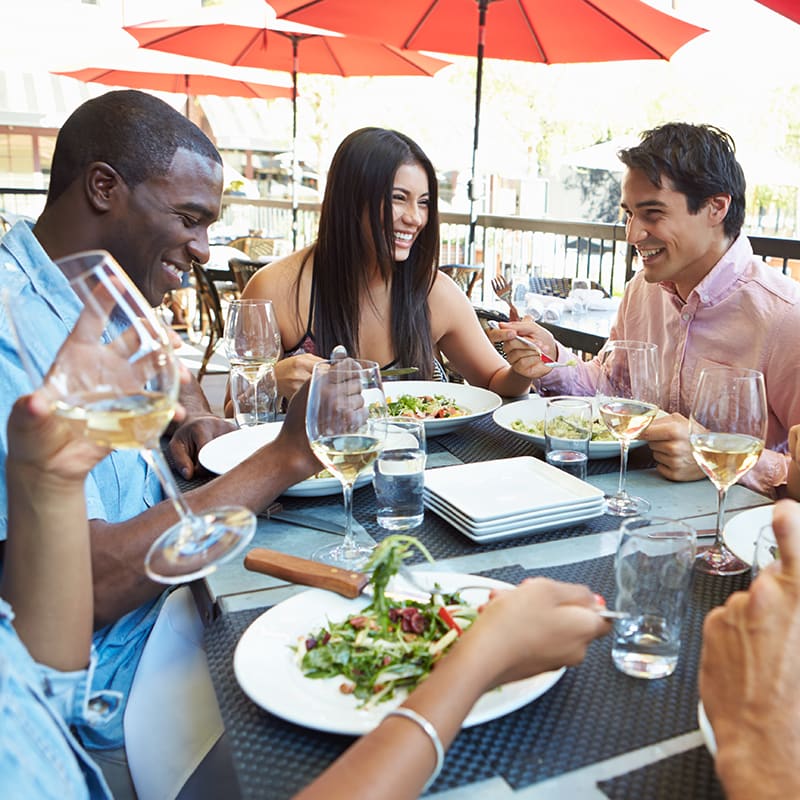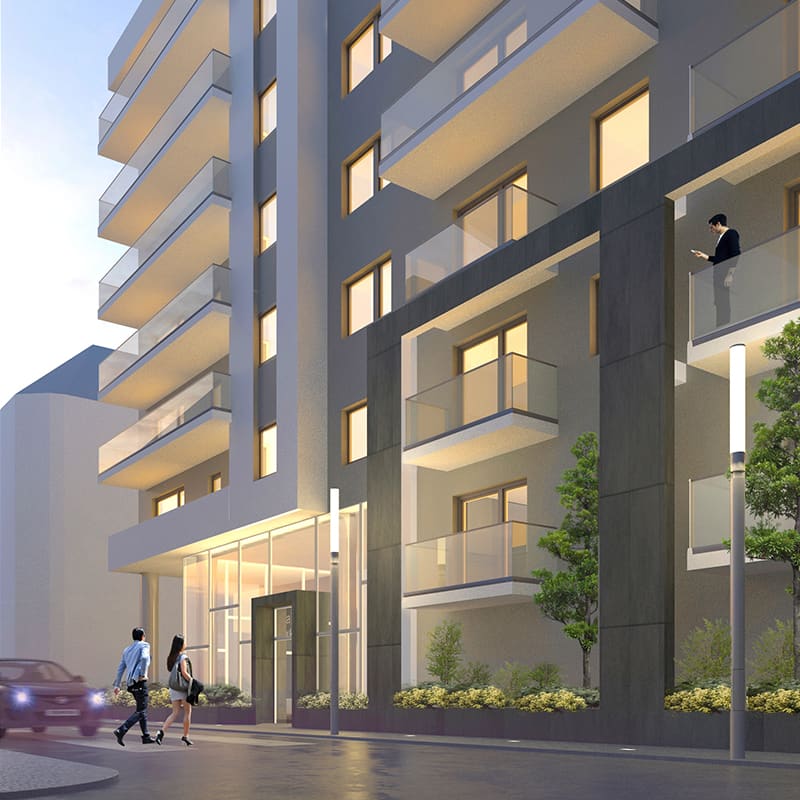 All the advantages of city centre living
The neighbourhood around Rózsa 55 provides all the benefits of city centre living: great transport links and a full range of shops and services. Because many of the most popular sights in Budapest are also within walking distance, the high-quality Rózsa 55 apartments are ideal for both short and long-term rental and meet all the needs of foreign visitors.
Residential park and region
Walking distance from the renovated City Park
City Park, one of Budapest's largest green parks, is just a short walk away from the property. The park offers countless opportunities for leisure and sport, while it's also the perfect place for a pleasant weekend stroll or a family picnic.
Unique investment opportunity
These properties are perfect for anyone who wants to live in the city centre but doesn't want to be right in the middle of all the hustle and bustle. Rózsa 55 is located in one of the most popular areas at the edge of the city centre, making it an excellent investment choice.
Central Sales Office
Visit our Central Sales Office to find out more about our apartment offers!
Opening hours: Monday – Friday: 9:00 am – 5:30 pm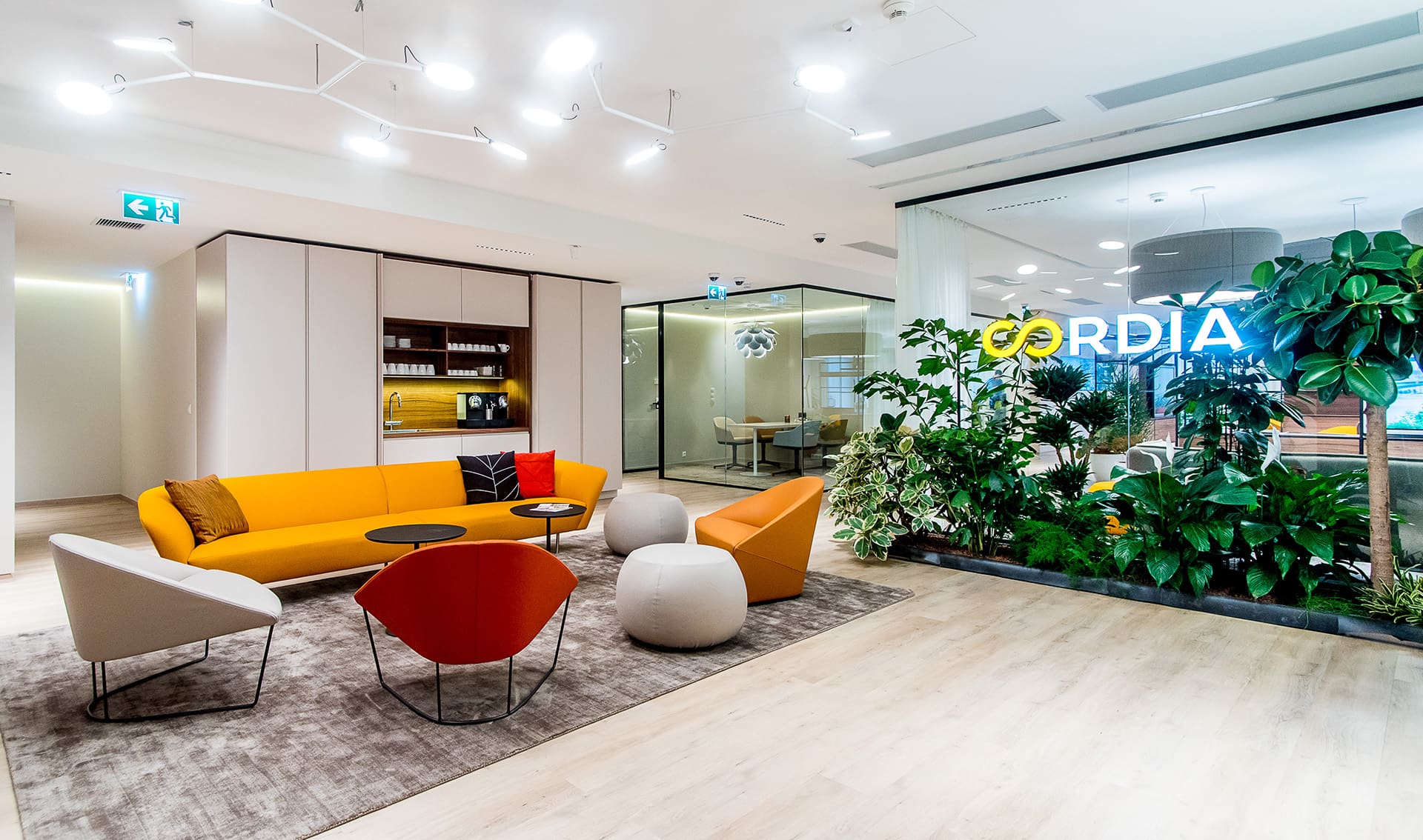 Don't miss out on our latest news, new residential parks and developments!