Youthful momentum, revitalised city space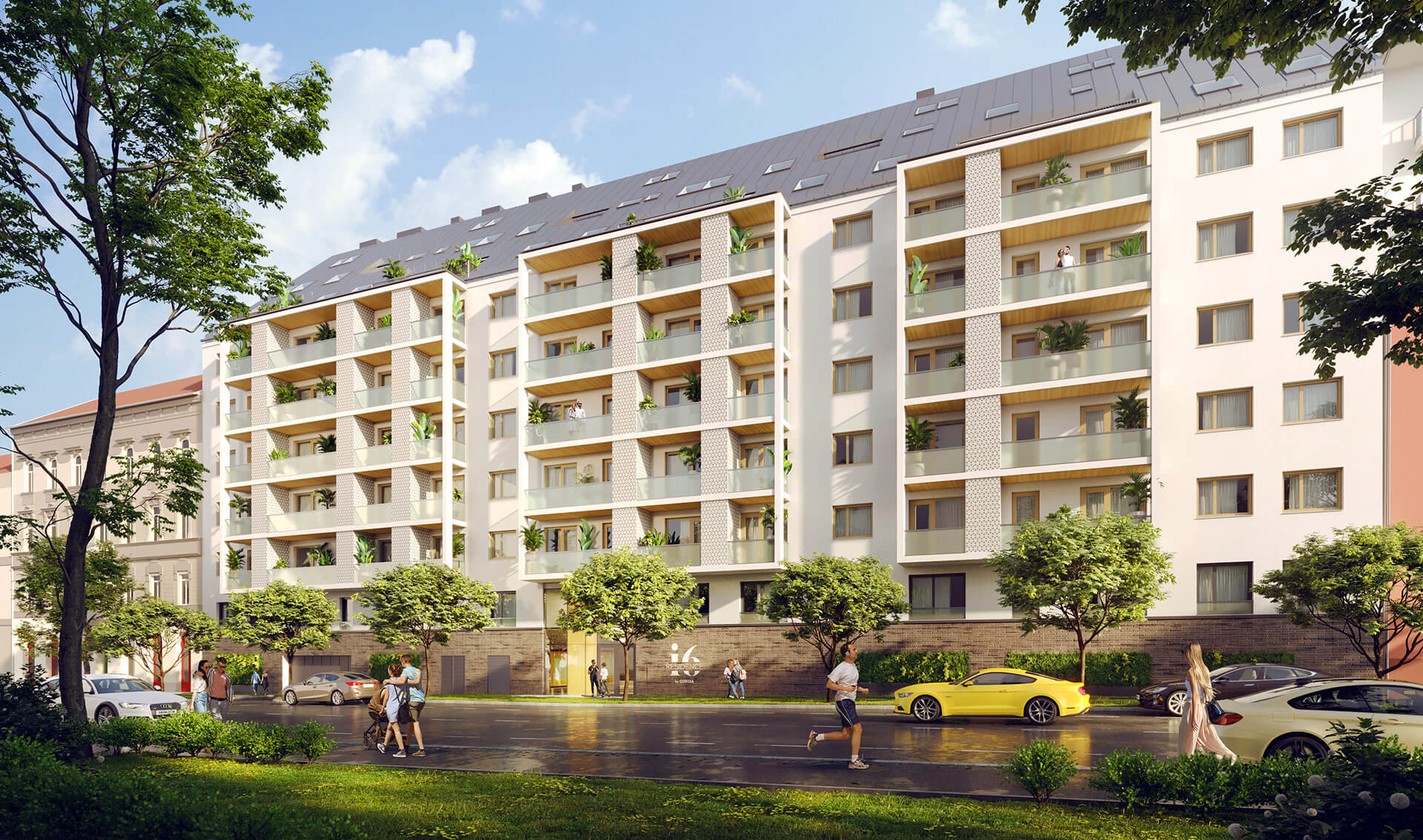 Expected technical
delivery
Floor area
- m2
Energy
classification
Number of apartments
Free apartments
Location
An up-and-coming, rapidly developing city space in Budapest
Our project at Illés Street is under construction in one of Pest's most dynamically developing districts, 15 minutes' walk from the completely revitalised Corvin Promenade, which offers a wide range of shopping, entertainment and leisure opportunities. Newly built, uncluttered and fully equipped modern homes with superb local infrastructure!
One of the most sought-after locations on the Budapest downtown property market
This new urban quarter is an excellent living opportunity not only for first home buyers and young families, but also for people working in the nearby offices and students studying at the local universities. With so many universities nearby, it is also easy to find tenants for the apartments, making it the perfect choice if you are looking to buy a property as an investment.
Residential park and region
Project status
Masonry work has reached the 9th floor, plastering work the 7th floor and substrata concreting work the 5th floor. The plastic profile windows and doors have been installed, and work has begun on facade finishing and construction and insulation of the roof structure. The water, sewage and gas have also been connected in the building.
Excellent transport links
The newly built Illés Street apartments are found in a neighbourhood in Budapest's 8th district with excellent transport links: you can reach Orczy Square in six minutes, where you will find numerous tram and (24, 28, 37, 62) trolley bus (72, 83) stops. The Klinikák metro station is only ten minutes' walk away, while the 4/6 tram stop, the Corvin Quarter M3 metro station and the Harminckettesek Square tram stop are just 15 minutes' walk away.
Universities nearby
Just a few hundred metres from the residential park you can find the Pázmány Péter Catholic University Faculty of Information Technology and Bionics, while the Faculty of Law Enforcement, Political Science and International Studies of the National Civil Service University and the János Bókay Vocational High School of Semmelweis University are just a few minutes' walk away. The active scientific and university life of this part of the city makes the area a perfect choice for students, researchers and teachers who want to ensure they are always at the centre of the action.
Modern apartments just a stone's throw away from a wide range of leisure facilities
Illés Street's thoughtfully fitted apartments, with balconies on the upper floors and garden access on the ground floor, provide a high-quality, comfortable living space for both families and singles. The Corvin Promenade and Corvin Plaza, located just a stone's throw away, offer a wide range of leisure and shopping facilities and services: restaurants, wine bars, grocery stores, bakeries, greengrocers, banks, a post office, pharmacy, beauty salon, clothing service, laundry, and even a dentist.
Ceiling cooling and heating
The cooling and heating of the i6 Residence apartments is provided by heating and cooling panels in the ceiling, with a heat pump also located in the closed ceiling area. The system uses renewable energy and, thanks to the large, radiant heat-emitting technology from the ceiling, provides both cooling and heating functions that increase the level of thermal comfort in the apartments. Unlike previous cooling and heating systems directed to one area, no colder or warmer points develop in the apartment due to the even dissipation of heat. There will be no radiators or air conditioners installed in the rooms. This means that the rooms can be furnished more easily and the facade of the house will not be burdened by external air conditioners.
Central Sales Office
Visit our Central Sales Office to find out more about our apartment offers!
Opening hours: Monday – Friday: 9am – 5pm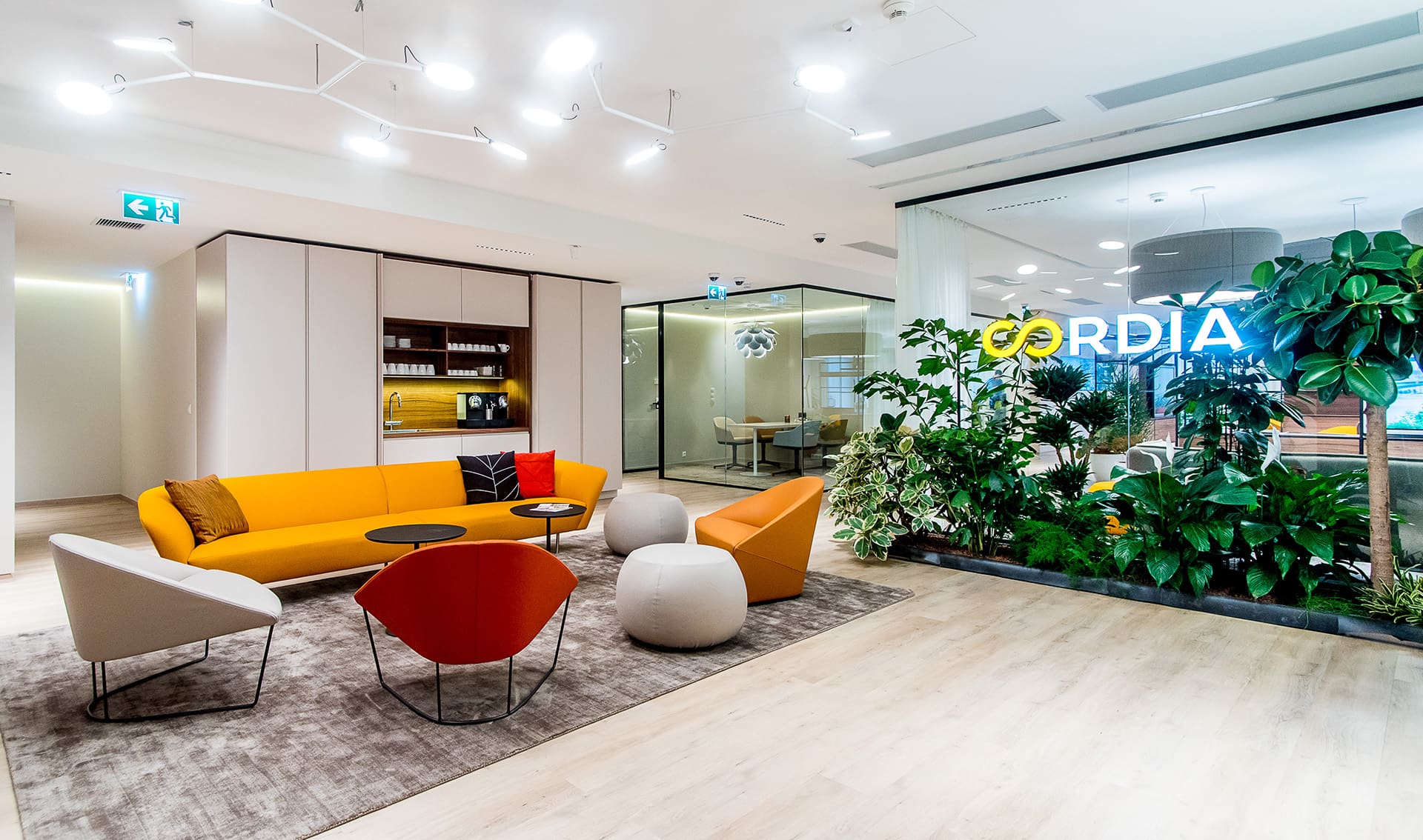 Did you find what were you looking for? Do you need more information?
We will help you, contact us!