In the heart of Budapest, close to everything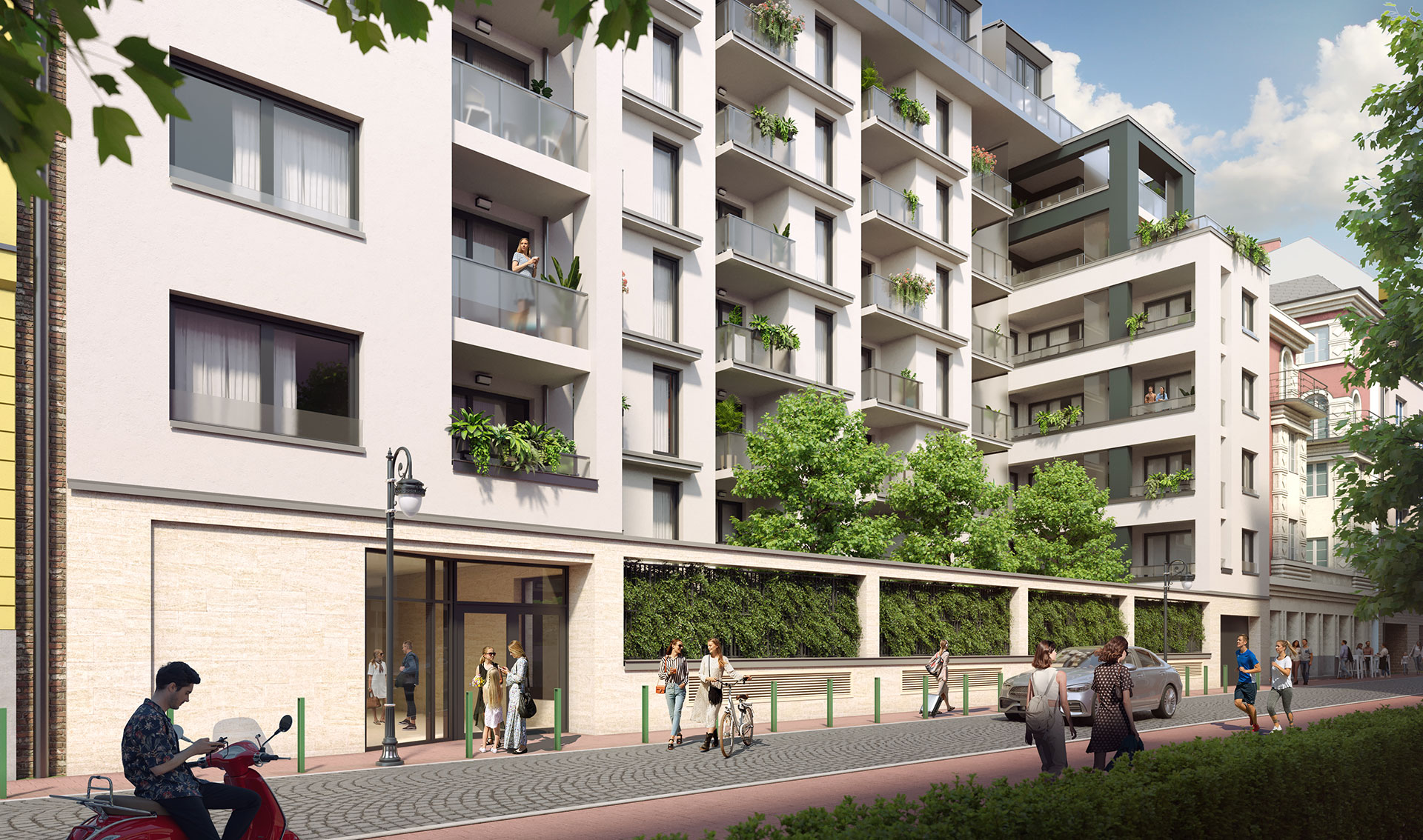 Expected technical
delivery
Floor area
- m2
Apartment's Energy
Classification
Number of apartments
Free apartments
Location
Modern apartments with a wide range of entertainment venues in the vicinity
Corvin Next is being built in one of Pest's most dynamically developing areas, just a few minute's walk from the completely revitalised Corvin Promenade, which offers a wide array of shopping, entertainment and leisure facilities. Modern, newly built apartments in a youthful residential building with cooling and heating panels in the ceiling and exceptional transport links and services: not just a great choice for investment purposes, but also for nearby workers and young people either looking for their first apartment or planning a move to Budapest.
Youthful, high-quality homes
Cordia's latest 100-apartment residential house is under construction on a spacious and revitalised section of Futó Street. Both the form and use of materials of the facade are exclusive and utterly unique. High-quality newly built apartments in one of the most sought-after locations on the Budapest downtown rental property market, directly adjacent to the international prize-winning Corvin Promenade.
Residential park and region
Project status
Ironwork and concreting work is currently underway for the ceiling above the 4th floor. Basic electric work and cooling-heating wok has begun.

One of the most sought after locations on the Budapest downtown property market
The prices in the renovated Corvin Quarter have doubled in the last ten years, while the rental fees here are far higher than other properties in the surrounding area. With Corvin Plaza right next door, a range of excellent transport links and plenty of office buildings and universities in the vicinity, it's always easy to find tenants for these apartments.
Superb transport links and wide array of services
Corvin Next has superb infrastructure: the Baross Street stop for the 4/6 tram is a five-minute walk away, the Rákóczi Square and Corvin Quarter transport (metro, tram, bus) stops are ten minutes' walk away, and numerous other tram and bus routes can be found nearby. Corvin Promenade and Corvin Plaza also offer a wide array of recreational and shopping facilities, including restaurants, wine bars, supermarkets, bakeries, fruit and vegetable shops, banks, a post office, pharmacy, hairdresser's, cosmetic and beauty salons, a clothing alterations store, a launderette, a dentist and much more besides. In addition, the Rákóczi Square Market Hall offers some superb shopping stalls and local Hungarian flavours.
Ceiling cooling and heating
The cooling and heating of the Corvin Next apartments is provided by heating and cooling panels in the ceiling, with a heat pump also located in the closed ceiling area. The system uses renewable energy and, thanks to the large, radiant heat-emitting technology from the ceiling, provides both cooling and heating functions that increase the level of thermal comfort in the apartments.

Unlike previous cooling and heating systems directed to one area, no colder or warmer points develop in the apartment due to the even dissipation of heat. There will be no radiators or air conditioners installed in the rooms. This means that the rooms can be furnished more easily and the facade of the house will not be burdened by external air conditioners. The thermostat is controlled through a smart home system, installed in every home. With this smart system, you can even calibrate the desired temperature of your home remotely via your mobile phone.
Central Sales Office
Visit our Central Sales Office to find out more about our apartment offers!
Opening hours: Monday – Friday: 9:00 am – 5:30 pm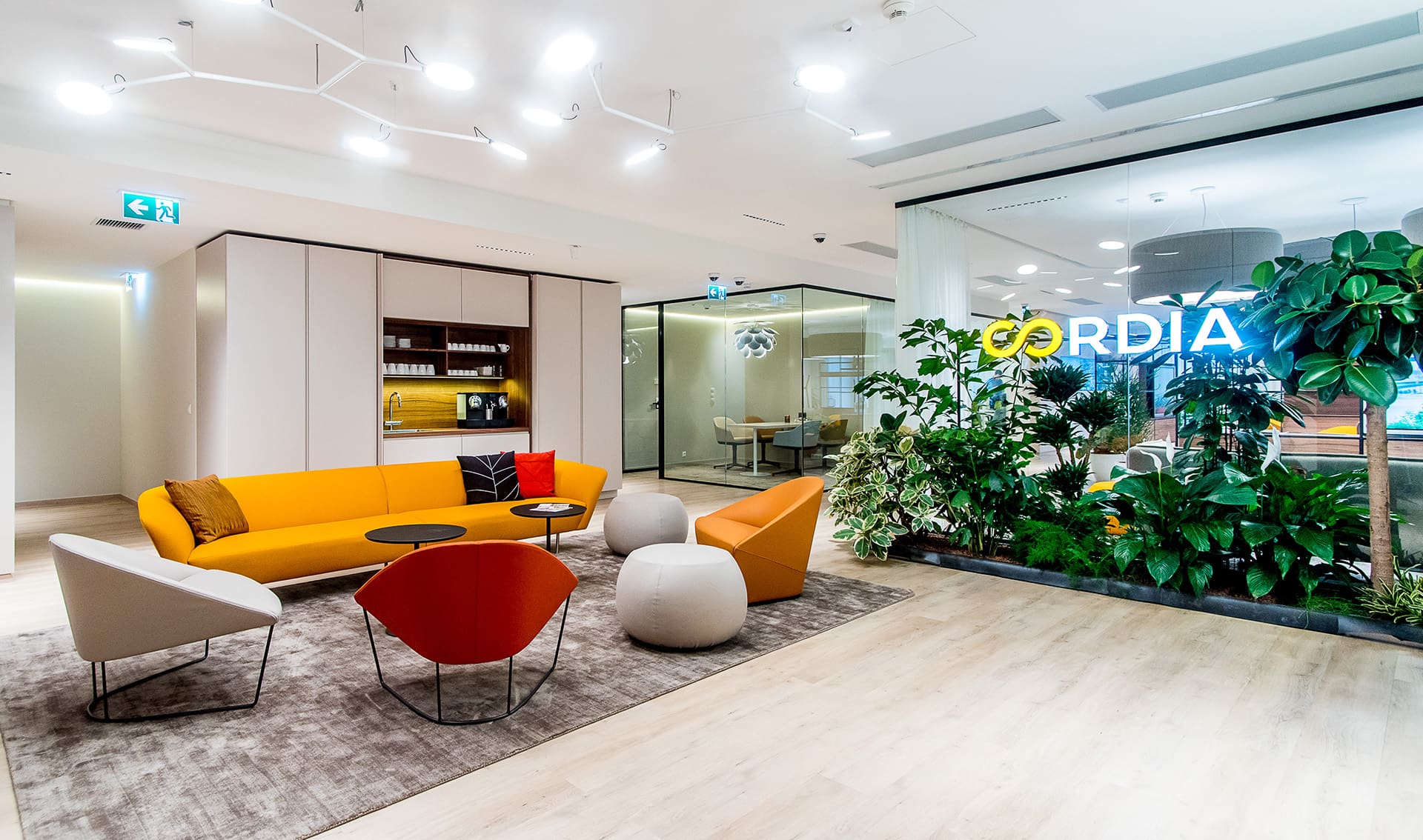 Did you find what were you looking for? Do you need more information?
We will help you, contact us!